Apple Protects Brand in Battle With U.S. Government
As per Online Public Relations Los Angeles, the U.S. Department of Justice is filing a motion that would order Apple Inc. to unlock an iPhone belonging to a shooter in 2015's San Bernardino attack.
A court hearing regarding this case has been scheduled for March 22nd. Thom Mrozek, speaking on behalf of the U.S. Attorney's Office for the Central District of California, believes Apple's non-compliance toward unlocking the phone is contemptible. Mrozek thinks Apple is equipped with the means to unlock the iPhone, but is concerned with maintaining a positive public perception amongst their privacy-demanding clients.
Apple's refusal to unencrypt the shooter's phone could be a seminal moment in the worlds of technology and law.
If Apple decides to unlock the phone, their customers may feel as if their own privacy is at risk. If Apple doesn't unlock the phone, the general public m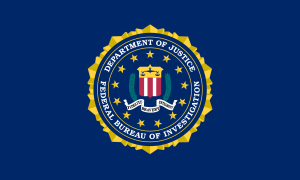 ay feel as though their lives are at risk. Whatever the decision, Apple is sure to cause uproar.
Apple's refusal to unencrypt the phone is being both supported and scrutinized by the public. People who support Apple believe in a client's right to privacy, no matter what the client in question has done; they believe that unencrypting one phone may set a precedent that could lead to the unencrypting of more phones. Some believe that lives could be in danger if the iPhone remains unlocked; they believe that terrorist-related data could still be on the phone.
All iPhones are inlaid with encryption software that make them impossible to unlock through ordinary means.
Therefore, the FBI needs Apple's help in unlocking the shooter's phone. On Wednesday, Apple CEO Tim Cook publicly stated that they have yet to unlock the shooter's phone because of their firm beliefs against hacking their own customers. On Thursday, Apple was granted three days to respond to the filing.
Share This Story, Choose Your Platform!