Amazon To Open Grocery Stores
In the next two years cities like Seattle, Miami, New York, Las Vegas, and the Bay Area will start seeing Amazon groceries stores. Amazon is planning a 20-store pilot to launch their chain of grocery stores by the end of 2018.  Marketing Firm Los Angeles
What will they look like?
Amazon's "fresh-branded grocery store" will be experimenting with different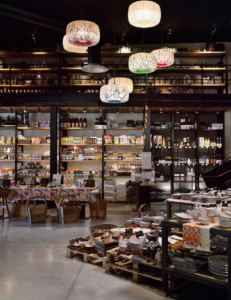 versions of the store. Of the 20-pilot stores, 10 will be drive-up spots for online orders. The other 10 will be more traditional stores where customers can touch, see, and inspect products for themselves. Marketing Firm Los Angeles
While it is still unclear what these stores will look, like there have been rumors circulating. Some have described them as convenience stores or gas station-type stores. Physical stores will be approximately 30,000 square feet and drive through stores will be 10,000 square feet. Some will be a combination of walk-in and drive through store.
Amazon will be implementing the newest technologies available in their stores. These new technologies will include in-store kiosks, license plate scanning, and a rapid drive through option. Marketing Firm Los Angeles
Why Try To Break Into The Grocery Market?

Amazon is constantly looking for new ways to reach customers. They want to give physical stores a more central focus. In addition to grocery stores, they have a series of physical bookstores and are working on a network of pop-up stores in malls to showcase their hardware products. Although physical stores are expensive, they will give Amazon a chance to compete against more experienced, multifunction stores like Target and Walmart.
Will The New Stores Be Members Only?
The grocery market is an $800 billion market, making it the largest shopping market in the United States. Despite being the largest market there is little profit and high operating costs. By making their stores 'members only' they would be able to offset some of those high operating costs. But, not being available to the general public would mean limiting their reach and sacrificing a faster sales increase. Marketing Firm Los Angeles
If the 20-store test run is successful, Amazon plans to open 2,000 more stores in the next decade. That means 200 new stores per year. These new stores will see their inventories replenished by a new generation of Amazon distribution centers.
Share This Story, Choose Your Platform!