8 Ways to Improve Your Creativity
Creativity is not an inborn trait. Just like a muscle, creativity can be strengthened.
At Branding Los Angeles, the premiere Graphic Design Studios Los Angeles, creativity is the most important factor in whether a brand's design gets recognized or not. If you are looking to improve your creative thinking, follow these 8 simple steps.
1. Restrict Yourself
Placing restrictions on your task will keep you from falling back on previous ideas and force you to think in new ways.
2. Daydream
Once you have the first step in mind for a project, allow yourself to daydream. With an initial thought in place, your mind can generate new, creative ideas.
3. Do What You Love
Stuck with a creative block? Listen to Albert Einstein and "do something that pleases you." In order to get that creative boost, stop thinking and do something you are passionate about. A hobby you love will help you relax and de-stress, allowing the creativity to flow.
4. Unplug
Take time to disconnect. We live in a world where everyone is plugged in, where devices are a constant distraction, where getting into a creative zone is almost impossible. Our mind wanders most freely during activities that force us to unplug: driving, hiking, sleeping, flying, exercising, showering.
5. Set the Mood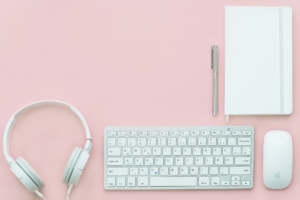 Jamming out to music stimulates the right side of our brain, which is in charge of our emotions and creativity.
6. Write by Hand
Creativity experts recommend closing the computer and picking up a pen. The experience of writing by hand is sometimes all it takes to get creative juices flowing.
7. Read for Fun
Reading stimulates the mind by giving us new concepts to consider. Not an avid reader? Then start by reading just 30 minutes a day. Gradually increase this time until the activity becomes pleasurable.
Share This Story, Choose Your Platform!