The Best Logo Design Changes Throughout The Years
Every year we witness many companies trying to improve their branding and marketing strategies by redesigning their corporate logos. Here are four of the best new logo design changes throughout the years that really attracted a great deal of positive attention:
Airbnb
Airbnb's new logo seemed to give them a boost in global recognition for their website.  Airbnb connects vacationers with owners of apartments, houses, and individual rooms as an alternative to the rather pricey and always risky hotel room.  The new logo was nicknamed "Bélo" in an attempt to indicate a sense of community and belonging among its hosts and guests.
Foursquare
Foursquare went in an entirely new direction this year with the release of its new logo design.  Now Foursquare has a logo that looks very much like a pin that you might place in a wall-mounted map.
Netflix
The changes to the Netflix logo were almost completely unnoticeable to the average consumer. It sent a clear message to industry insiders that the online media giant was making an effort to streamline and clean up its act a bit.  The elimination of the drop shadow introduced a crisp and clean new look without losing any of the logo's original nostalgia for vintage Hollywood at the same time.
PayPal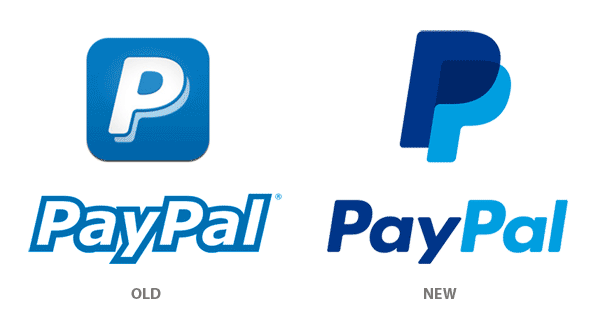 Since PayPal and eBay parted ways, it was time for a new update to the company logo.  The P's overlay is eye-catching and engaging while expressing both movement and "the flow of money."  There are a few questionable design choices, however. The spacing between the letters is one of them, but it is a noble first effort and a positive step in the right direction.
Changing a company logo is always a risky endeavor, but these four companies seem to have made it work.
About Branding Los Angeles: Logo Design Agency
The team at Branding Los Angeles strives to create a unique logo design for each of our clients. As one of the top service providers when it comes to logo design and marketing services, Branding Los Angeles is unmatched in terms of ability.
If you'd like to know what it takes to create the perfect image for logo design, take a look at our blog at www.brandinlosangeles.com/company-logo-design-checklist/.
Share This Story, Choose Your Platform!