3 Simple Ways to Effectively Co-Brand
Co-branding is the act of two different brands coming together to advertise and market their products simultaneously. Logo Design Los Angeles believes co-branding has gained traction in recent years; these alliances between brands are now seen as a potent marketing tactic.
Co-branding can take place through brands having their products join together, retailers specifically advertising a brand, brands placing advertising in movies, and brands partnering with a celebrity spokesperson. Here are 3 simple ways to effectively co-brand.
1. Find common ground between brands.
Sometimes, it can be hard to integrate two brands into one co-branding effort. Some brands are two big on their own to share space with one another. Therefore, make sure that you find some sort of similarity between your two brands. For instance, perhaps you are a sportswear company. If you want to co-brand, it would be most beneficial to align your company with a spokesperson who is an athlete. This way, viewers of your advertising are not swayed by only one brand's presence; they'll be able to see you as one co-branded unit.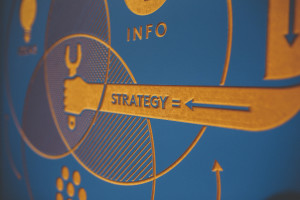 2. Assign a leading brand and a supporting brand
An effective co-branding tactic is to have a specific advertisement be focused on one brand, with the other brand playing a smaller, supporting role. For instance, say that you are a fast-food company. You decide to partner with a candy company to place their product inside of a new milkshake. In your ad, you could focus on your milkshake, but take a moment to advertise your partner company's involvement by talking about the candy inside of the milkshake.
3. Simplify your visuals
Co-branding can easily confuse your target audience. Instead of showing multiple logos or products on screen simultaneously, try focusing on one brand at a time. Also be sure to use visual techniques in your advertising that guide the audience's attention from one brand to the next.
Share This Story, Choose Your Platform!