#22PushupChallenge to Honor Veterans
Social media can be used to raise awareness for numerous different causes and charities. With the new hashtag, #22PushupChallenge, people from all over the world are able to raise awareness for veteran suicide prevention.
Every day, 22 veterans commit suicide due to the post traumatic stress they encounter after coming back from the military.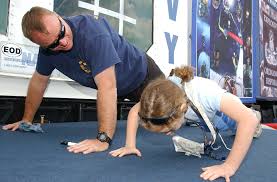 In order to promote veteran empowerment and raise awareness on this issue, law enforcement officers began to take on the challenge of doing 22 pushups for 22 days. 22Kill, the charity promoting the cause, is encouraging others to do the same.
The ultimate goal for 22Kill is to reach 22 million pushups.
One may ask, how can they participate in raising awareness for this cause? Anyone can participate in the challenge, whether they work at a prestigious company or are currently in high school.
To participate, one has to record a video of themselves doing the pushups. In the introduction, you should state your name and the reason as to why you are taking part in the challenge. After that, you can upload the video on any of these major social networks: Facebook, Twitter, Youtube, or Instagram.
After uploading the video, you have to ensure that these hashtags are included in the description. The hashtags should be #22KILL and #(number of)pushups. Make sure that your post is public so the charity will be able to see it!
Whether you want to participate in the challenge by yourself or with a larger group, anyone can do it. You don't have to do the challenge just once, either. As long as you don't duplicate the same video multiple times, feel free to post as many as you wish! The more pushups, the more support we have for our veterans.
Participate in this cause today to honor those who risk their lives to protect our nation.
Share This Story, Choose Your Platform!