Social media has become an indispensable marketing tool over the past few years since bursting onto the scene with the advent of sites such as, Facebook, Twitter, Google +, YouTube, Tumblr, Pinterest and Instagram.

As the last three on the above list show, images are becoming more and more important. Social media is not just a passing fad; it is revolutionizing the way in which we interact, not only with other people but also with businesses, products, and services. Social media marketing is fast becoming the most powerful way to broadcast a message effectively to a huge range of people and at a fraction of the cost of traditional marketing techniques. Los Angeles is a plugged-in city, and having a strong presence on social media sites for a business is often a distinguishing factor in growth and success. The team of online marketing specialists at Branding Los Angeles provide the full range of social media services, helping to fully harness the power of social media and channel it into the desired outcomes. We are able to get your products and services in front of highly active online users, driving conversations and interest spanning a huge reach.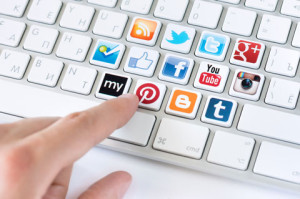 Having an effective social media marketing plan has become a must in today's world. However, unlike traditional marketing, there are subtleties that must be understood in order to achieve the best results. The users of social media are overwhelmingly young and internet savvy; there is now a whole generation that does not trust traditional direct marketing tactics. As such, the methods used to market a product or service have to be proportionate, with research showing that people on social networks are less tolerant to direct advertising than in other places. This is because they are thought of as social spaces, primarily for networking and interacting with people. Social media for businesses, therefore, primarily needs to provide a social space, somewhere that current and potential customers can interact with the business in a lighter way. Social media presence needs to be informative and inviting but not pushy when it comes to marketing. When implemented correctly, social media can form a valuable asset in terms of building loyalty, reputation and trust, the very essence of a strong brand. By creating conversations about your business and allowing for direct social interaction, your brand is strengthened, and with unique content, can potentially go viral, meaning a huge reach can be achieved.
Social Media Services | Branding Los Angeles from Branding Los Angeles on Vimeo.
Having a professional team behind you to develop social media strategy is a sure-fire way to succeed in the social networking world. Quality content that is dynamic and engaging is paramount, and social media pages are indexed in search engines, meaning that having optimized content is also a must. An integrated approach is crucial, being aware of how your brand message is being dispersed across multiple channels simultaneously and tweaking each to attain maximum performance. This is where Branding Los Angeles is in a unique position to assist. Our talented social media managers work directly with clients to achieve optimal online growth through social media marketing.
With the help of Branding Los Angeles, your social media presence can be taken to the next level, forming an invaluable part of your marketing efforts. We can assist with everything from social media content creation and page management through to designing and implementing a personalized YouTube channel, generating vastly more traffic to your website. Contact us today to discuss how we can grow your business and brand through social media.
Social Media Services Los Angeles