Yelp Optimization Steps Every Business Should Take
"
Yelp receives 120 million monthly visitors and has over 53 million user reviews."
With these stats in mind, it's easy to see how Yelp is becoming your potential customers' go-to business review website. Whether you're a restaurant or lawyer, you want to reassure customers that your business is trustworthy. Yelp can help ease their worries through written reviews and photos/videos customers upload. Potential customers have an all-access pass to look inside your business and view happy or unsatisfied customers' critiques. This all in one search service can either increase or decrease traffic to your website and front door. Depending on how your business manages online reputation, you can either reap the benefits of Yelp or be used against you.
Below are 3 ways on how to optimize your Yelp account:
1. Claim Your Account
To begin optimizing your account, go to the Yelp for Business Owners page and click on "claim my business." By having the blue check mark next to your business' page, you let customers know that you're a legitimate business and ready for customers. Along with the claim, take the time to fill out all the business info (store hours, parking accessibility, wifi, etc.) so customers have access to basic information.
2. Respond to Reviews
Having no reviews on a Yelp page is as useless as a phone with no service. If you have no content, kickstart your page with photos and videos of your business. Users stay two and a half times longer on a Yelp page if it has photos or videos.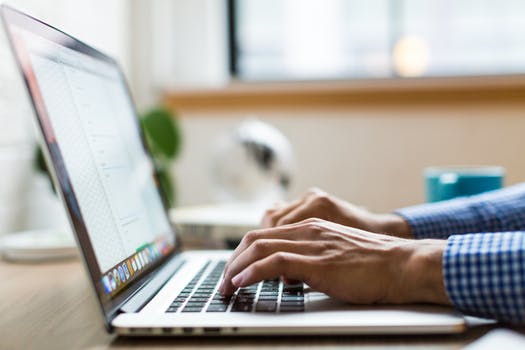 When customers enter, you can offer discount deals if they "check-in" on the app; this is where they leave a review on their experience (parking/menu options) before purchasing a product or service. Check-ins can help boost your ranking on the results page and get posted on customers' connected social media. Before customers leave, you can encourage and ask them to leave a Yelp review as well.
Once the reviews start rolling in, make sure to reply to questions, compliments and especially complaints. You can reply to reviews in two ways: sending them a direct private message or posting a message right below their review. When it comes to negative comments, try not to get defensive. Acknowledge their complaint by expressing concern for the customer's poor experience and who they can contact to discuss any further distress they may have. With positive reviews, say, "Thank you!" with added details on their visit to make it more personal. By responding to reviews within 24 hours, you demonstrate that you are actively engaged with customers and that they matter to you. Taking control of your reviews is an online reputation management advantage to optimize your Yelp account.
3. Website Widget
People want convenience. Make it simple for customers to access Yelp from your website by adding a Yelp widget. Website builders such as WordPress and Magento have Yelp widgets available that you can add on. By having the utility widget accessible, you can offer deals on your website and have an incentive for them to leave a Yelp review. This will help you get in front of your competitors.
About Branding Los Angeles
Branding Los Angeles has an online reputation management team that can optimize not only your Yelp account but other social media marketing strategies as well. From graphic designs to SEO services, we have years of experience to help achieve your marketing goals. Make sure to follow our Facebook, Twitter, and Instagram for the latest updates on how to keep improving your business.
Share This Story, Choose Your Platform!