Vine To Be Shutdown By Twitter
Twitter To Shutdown Vine After Just 4-years
It is growing increasingly difficult for companies to break into the extremely competitive digital landscape. Even well known companies such as Vine, a social platform used to share looped six-second video, are feeling the impact. Twitter purchased Vine in 2012, just before the company's official launch. Twitter was said to have acquired Vine for $30m. In April 2013, Vine became the most-downloaded free app in the iOS App Store. Twitter is no stranger to business acquisitions; the social media giant has acquired 53 businesses since 2008.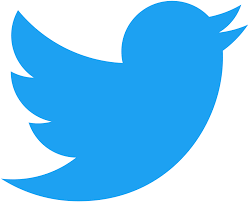 4-years and 30 million dollars later, Twitter has announced that Vine, the app that once attracted 200 million users, will be shut down. Nothing is happening to the app today You are still currently able to view and save your Vines at this time, but it will be discontinued in the next coming months.
Where did Vine go wrong?
So who is to blame for the fall of the once most-downloaded app? Is it other platforms such as Youtube and Instagram, being too large for companies such as Vine to compete with? Or was Vine misguided under Twitter's ownership? Twitter may have focused more on integrating its other acquisitions, such as Periscope, to its platform rather than Vine.
The truth is, Vine was just unable to keep pace with social platform giants: Snapchat, Facebook, and Instagram, whom all have implemented a video-sharing feature. Facebook now lets users live-broadcast directly to their timelines. Snapchat and Instagram allow you to save videos for your friends to watch. These companies were able to provide a better platform for digital advertising.
Marketing on Vine
Companies have been slowly drawing back their presence and advertisements on Vine. At one time, companies were paying popular Vine users for endorsements of their products. However, companies are now focusing elsewhere for their digital marketing efforts. Companies likely felt restricted in their efforts with Vine's videos limited to six-seconds. This hardly provided companies with the effective tools to accurately reach their audiences. The other major platforms were found to be more effective and efficient in reaching users.
Vine's founder, Rus Yusupov, tweeted this warning to business owners:
Share This Story, Choose Your Platform!