Say Hello to 9 CEO's with the worst reputations
---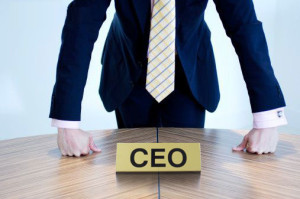 The grouping, which includes executives from prominent companies like Sears Holdings, Dillards, Gamestop, and Abercrombie and Fitch, among others, based its rankings on employee reviews listed on Glassdoor.com. The article considered any company with over 500 listed reviews, which eliminated smaller companies from the sampling, and also reported a strong link between a C.E.O.'s approval rating and the overall opinion of his or her company.
Employees based the majority of negative reviews on three main issues: poorly received public appearances and announcements by their C.E.O, inefficient organization leading to store closings and layoffs, and excessively perceived discrepancies between the C.E.O.'s salary and the salary of his/her workers.
Aside from holding company leaders accountable for their activities, this article also highlights the influence that online reviews can have in shaping a company's reputation. For smaller companies with fewer resources, it is incredibly important that online reviews convey a positive impression of customer satisfaction. New businesses looking to establish themselves can suffer greatly from just one negative review, and owners must be very aware and engaged with their customer base on sites like Yelp, Angie's List, and Glassdoor to avoid losing business over a minor incident. Furthermore, unethical business owners often use online review sites to bash emerging competitors and make their business look better in comparison.
To avoid the pitfalls associated with online reviews, Branding Los Angeles offers online reputation management services to businesses and brands looking build or improve their internet standing. While we don't condone eliminating negative press that's based in real customer and employee experience, we do understand that even the best run businesses are vulnerable to undeserved attacks. While our services can't do much help the C.E.O.s who rightfully earned their spot on yahoo's "worst" list, they can help small, hardworking business owners build and maintain an online image that reflects their true mission and conduct.
Share This Story, Choose Your Platform!