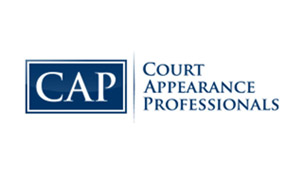 Court Appearance Professionals
The Company:
Court Appearance Professionals is a nationwide online service that provides court appearance attorneys to those in need; they work with both individuals and corporations. The customer simply fills out a request online where they supply information such as the type of appearance, details of the case, and date & time of the court date. Court Appearance Professionals will then look over the request and schedule a qualified attorney to cover their court appearance.
Website: appearanywhere.com
Phone: 800.637.6922
Location: 6055 E. Washington Blvd. #290 Los Angeles, CA 90040
The Project:
The client needed a logo to be created that represented their business in a professional and consistent manner.
The Approach:
We started by designing a variety of different logo options that were presented to the client.  Once one was selected we produced a variety of print materials including business cards, stationery, and inserts.