Robert Herjavec's Top 5 Marketing Tips
According to Los Angeles marketing specialist, to have a successful business it is important to know how to market it well.
Entrepreneur, Robert Herjavec, has shared with us the top 5 small-business marketing tips. Here are his top 5 tips.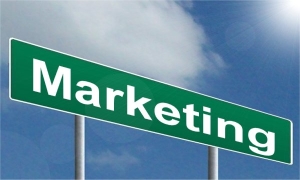 1. Market your target audience using their preferred social media.
Having several social media accounts does no good for your company if your target market doesn't use these platforms. Learn which platforms your preferred audience uses and market to them there.
2. Stop being afraid and start selling directly online.
Herjavec says to not have a shopping cart available on webpages is "foolishly leaving money on the table." Creating a fast and easy experience for customers will leave them satisfy and want to revisit. If you do not know how to create this type of experience, there are professionals who can help you.
3. Attract customer's attention through the use of superb imagery.
Today, people only view things they find interesting. By having attractive images it "engages people and gets them to look at more of your outreach," says Herjavec. Since images are more memorable, they can make your marketing stand out.
4. Market your target market in a manner they enjoy.
Learn the best ways to market towards your audience. Learning how much information they are interested in, what methods of communication they prefer, and how much communication it too much or too little is important.
5. To execute more of what you love, hire a marketing agency.
Hiring an agency will take your marketing needs to the next level. It will also allow you to focus more on other business related issues. Partnering with someone who has marketed his or her own business before is another option. Overall, "if you're not a marketing person, you didn't start the business to do marketing, so don't do it," says Herjavec.
Share This Story, Choose Your Platform!