Apple's New Software Might Cost Google Millions
It seems Apple is finally tired of having it's web browser live in the shadow of Google Chrome and Mozilla Firefox.
Apple has recently announced that it will be launching a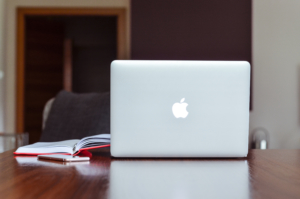 series of products to target autoplay video and remarketing ads and eliminate them.
During the Worldwide Developers Conference held last Thursday at San Jose, the tech giant announced that it is planning to implement two additional features in its next rendition of Safari. The company unveiled its new search operating system (OS), "High Sierra", stating that it will allow users to navigate through the internet without having ads that essentially stalk users around as well as videos that play without user consent.
Apple dubs it as "intelligent tracking prevention" which will utilize a learning mechanism to isolate trackers and stop websites from accessing users browser history and data. Apple goes on to comment that the new feature that will be implemented is not about blocking ads, but rather protecting user privacy.
To put this in perspective from an advertising point of view, Apple's greatest rival Google released data noting that over 90 percent of its annual revenue stems from online advertising, a huge market for small and businesses to gain visibility to a mass audience. This visibility coupled with web browsers ability to access search and purchase history creates the perfect scenario for businesses to gain a considerable traction in the market. Google Ads, Facebook Ads, Pinterest, Media Buying all couples with Google, generating the company an enormous amount of money.
Although Apple is adamant that the implementation of High Sierra and its is not a direct attack on Google, it is quite clear that the company is taking measures to separate itself and its products from the profit area of its rival. It is still unclear if Apple's implementation of  High Sierra will have any major impact on Google's long-term success, but it seems safe to say that the multi-billion dollar industry, as well as the internet marketing ecosystem it has created, will do just fine for now.
Share This Story, Choose Your Platform!