Amazon Launches Prime Wardrobe
Amazon plans to eliminate the hassles of online shopping by launching Prime Wardrobe, a program that has social media agencies and fashion brands speculating about the future of Amazon e-commerce.
For many customers, buying clothing online isn't worth the inconvenience. If an article of clothing doesn't fit, the customer typically has to either pay money to ship it back to the retailer make a trip to a store and return it in person. Amazon Prime Wardrobe will make those hassles disappear.
On Tuesday, Amazon announced its plans to launch Prime Wardrobe, a program exclusively for Amazon Prime members. Through Prime Wardrobe, customers can order up to 15 clothing items online. Customers are then given seven days to try on their new items. If anything doesn't fit, Amazon offers free returns. The customer can simply leave the clothing in a box outside their door, and UPS will pick it up. As an added incentive to keep the items, Amazon will offer customers a 10% discount if they end up buying three or four items, and a 20% discount if the customer chooses to keep five or more.
The rapid expansion of e-commerce has hurt numerous U.S. department stores. Brokerage firm Credit Suisse estimates that over 8,6000 brick-and-mortar stores are likely to shut down this year.
This statistic shows a considerable increase from 2016, when only around 2,056 stores closed their doors for good.
Urban Outfitters Chief Executive Officer Richard Hayne stated that he expects this decline in brick-and-mortar stores to continue. During a recent conference call with analysts, Hayne noted that the downward spiral experienced by many retail stores "may even accelerate."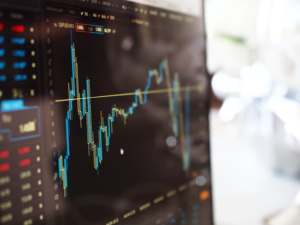 Department store stocks are plunging, including drops of around 50% at Macy's. Meanwhile, Amazon's shares have jumped.
With the decline of brick-and-mortar stores and the rapid growth of e-commerce, Credit Suisse predicts that department stores will likely partner with Amazon in the future in order to keep their businesses afloat. Analysts predict that Nike may be close to forming a retail relationship with Amazon, and other fashion brands and retailers may soon follow suit.
Share This Story, Choose Your Platform!