In the unique marking environment of Los Angeles, it is crucial to have your spa stand out from the crowd when it comes to marketing and branding. The Spa business is a highly competitive industry, with an ever growing number of services on offer, making it more important than ever to effectively market the qualities that set your Spa apart from the rest.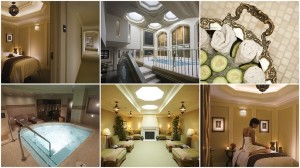 At the heart of effective marketing is the development of a brand image that is easily recognizable and that customers can identify with. Elements such as a business logo and web presence need to have a high level of coherency that both existing and prospective clients will respond to. In practice, this means that print media marketing, business cards and web design all need to come together to form a strong brand. Branding Los Angeles works directly with clients to create and implement cutting edge spa marketing ideas that get results.
Effective marketing in today's world means having a robust online presence, both in the form of an engaging website and on social media. People expect to be able to easily gather the information that they require from your website about the services you provide in the easiest possible way, and increasingly this means making a site smart phone and tablet friendly. Spa services are in high demand and so a bespoke spa marketing plan is essential for those who want to fully harness the online world.
The social media element in spa advertising is another area that must be given professional attention if it is to yield results. As social media provides a platform for engagement with customers, it opens up the opportunity to draw in new customers through promotions. It is also an important brand awareness arena, an auxiliary marketing tool to the overall spa marketing strategy.
Likewise, online reputation management is beginning to form a core element of maintaining and promoting a business on the internet. With the proliferation of customer review websites such as YELP, it has never been more important to be aware of what customers are saying about your business. Responding to negative reviews and following up positive ones, shows people that you value your business reputation and your customer satisfaction. Branding Los Angeles can actively help with this element of brand reputation by effectively monitoring the online conversations about your business and supporting staff to ensure that the overall message remains positive.
Branding Los Angeles helps businesses from the ground up with all elements of their branding and marketing. Whether your business is just starting out and needs everything from a website through to business cards, or you are simply looking to enhance your market presence, Branding Los Angeles can help. With an established reputation as one of the best spa marketing companies, we can help you put a spa marketing plan in place that will get your business noticed by all the right people.